Talk in Europe about the steady growth of alternative energy and the potentially vanishing demand for Russian natural gas would appear to derive more from political than from economic considerations. The desire to make Vladimir Putin suffer for his aggressive stance on Ukraine and Syria by stopping energy imports from Siberia – effectively an indirect sanction – is rather at odds with the real needs of many EU countries. Eight years from now in 2025, estimates made by leading international energy companies see European demand for Russian gas increasing not by a few percentage points but by as much as 25 percent compared to current consumption – in absolute terms, by 70 to 80 billion cubic metres (bcm) of gas annually.
The necessary energy supplies could be available to southern and southeastern Europe fairly soon through the Turkish Stream (or TurkStream), a joint gas pipeline project. The key decision to commence construction of the pipeline was made by Russia and Turkey in early 2015, several weeks after Vladimir Putin – followed by Gazprom's CEO Alexey Miller – had announced Russia's withdrawal from negotiations with the European Commission regarding the South Stream pipeline project. Around the same time, in January 2015, a new pipeline route was agreed. An official statement said that the new pipeline would be built along the 660-kilometre stretch of the South Stream corridor and another 250 kilometres of pipe will be laid down along a new route towards the European part of Turkey.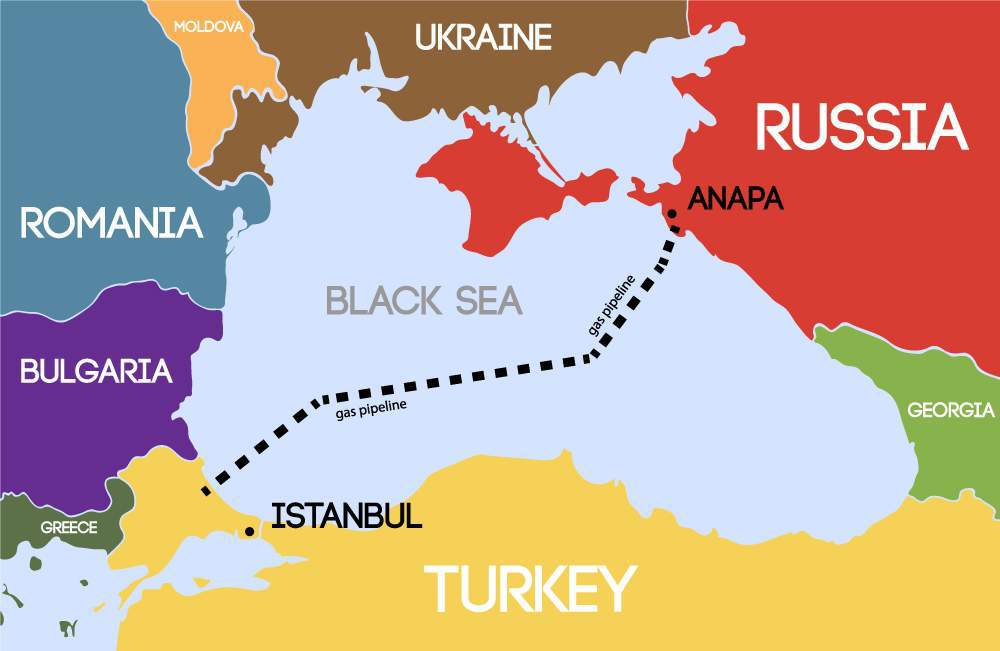 Two months later, the foreign ministers of Turkey, Greece, Hungary, Serbia, and Macedonia signed a declaration of cooperation to create "economically viable ways to diversify routes and sources" for shipping natural gas from Turkey to European countries. The construction of the gas pipeline should have started in June 2015, but after several months of bureaucratic foot-dragging, Russia and Turkey suddenly found themselves in the midst of a dispute over a Russian jet shot down by Turkish defence forces, and the project was put on hold. Despite the seriousness of the conflict, the Turks, accustomed to the sense of a "cold shoulder" from Europe, were prepared to mend ties with Russia for the sake of such an important pay-off. With a common geopolitical position largely outside the European continent, both Russia and Turkey have more in common with each other today than either of them may have with Paris or even Berlin.
It took just over six months for the two key partners of TurkStream to find common ground on energy, and in December 2016, Turkish president Recep Erdogan signed a law to ratify the agreement for the construction of the new gas pipeline, followed on 7 February 2017 by Russian president Vladimir Putin.
Both partners are now working hard to catch up with the project timeline and accelerate construction of the first two pipeline segments across the Black Sea, which have an annual throughput capacity of 15.75 bcm each. Half of the total expected gas supplies from Russia are intended for Turkish consumers and the other nearly 16 bcm will go to markets in southern and southeastern Europe. The second part of the pipeline project can only go ahead however, if Russia is able to come to an understanding with the European Union that there will be a demand for gas among consumers.
Experts believe that such agreement is not only possible but necessary, because, inter alia, it will provide a framework for southern European nations to develop their own gas transmission networks. Under the terms of the project, consumer countries will have full responsibility for taking the natural gas supplied from Turkey and shipping it to their local end-users.
On the face of it, the need to build their own gas transportation lines in southern Europe may prove to be a heavy burden on strained national budgets in the region. But deeper analysis by industry experts clearly shows that potential access to Russian natural gas via TurkStream offers real benefits to gas consumers. With a new major player such as Gazprom entering the regional market, other energy-supplying countries such as Algeria, Tunisia, Qatar, and Azerbaijan will come under pressure to adopt more flexible pricing policies.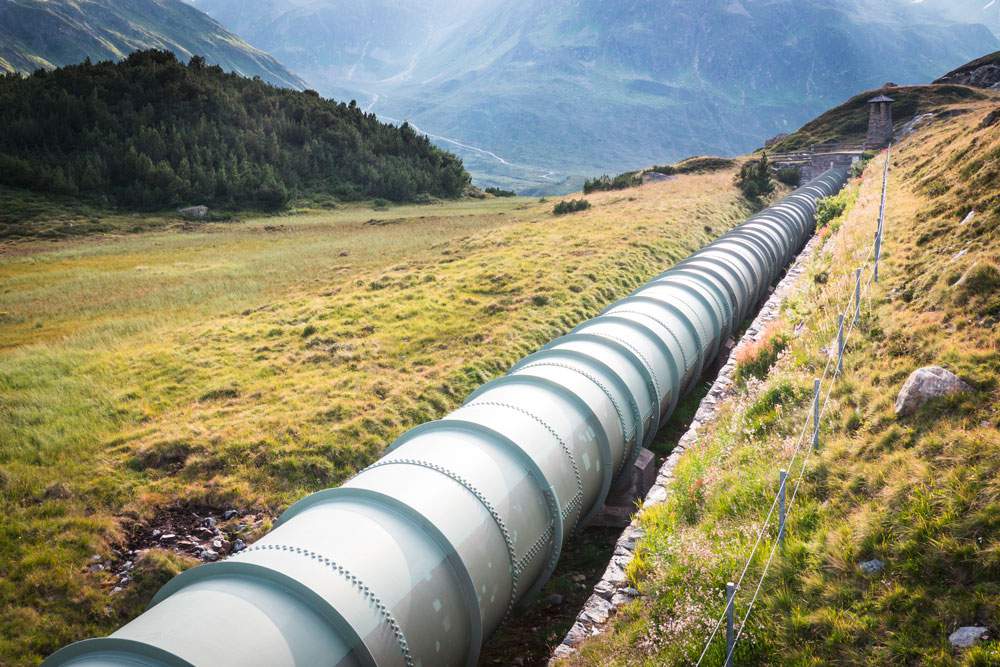 A central player that cannot be ignored in European energy negotiations is Austria, which operates the Central European Gas Hub (CEGH), the only gas distribution facility in central Europe: EU governments are known to pay close attention to Vienna's opinion. Austrian Foreign Minister Sebastian Kurtz said in a statement at the start of project discussions that Austria wants the TurkStream project to move forward. Two years on, Vienna's position remains essentially unchanged. Thus, it would appear that even Russia's most bitter opponents will need to find a way to balance their criticism of Putin's international policies with Europe's economic demands. Otherwise, political rhetoric may backfire and hit their citizens and their national budgets in the pocket.