Adobe Stock: 99975601
"We have decided, as a European Union: We will end our reliance on Russian fossil fuels," announced EU President Ursula von der Leyen at Princeton University in September 2022. But it seems the EU leader is moving too fast with this statement. Despite being the type of fossil fuel imported from Russia in the smallest quantities – making up around 2% of the EU's total imports from Russia, with oil and petrochemicals accounting for 85% and natural gas for 9-11% – even coal presents a problem.
The embargo on Russian coal imports was imposed in the sixth package of sanctions in April 2022, with a wind-down period until 10 August. This move proved too radical, and in September Brussels loosened the reins a little. In guidelines published in mid-September, the European Commission explained that the transit of coal and certain other commodities should be allowed for EU companies "to combat food and energy insecurity around the world". But financial losses and logistical problems remain considerable.
Prior to the invasion of Ukraine, Russia exported approximately 50 million tonnes (mt) of coal to the EU, most of it steam coal, which is used in electricity production.
All in all, the EU consumes some 435 mt annually, of which some 106 mt is imported. This means Russian supplies have made up almost half of all coal imports. According to research by Rystad Energy, the ban is now affecting up to 70% of Europe's steam coal imports.
https://www.rystadenergy.com/news/europe-s-ban-on-russian-coal-is-a-double-edged-sword-that-will-keep-power-prices
Coal prices triple and environmental agenda under threat
This summer the International Energy Agency (IEA) predicted a 7% rise in the EU's coal consumption due to shortages of gas supplies. Electricity producers in Europe are being forced to replace more environmentally friendly natural gas with coal – an uncomfortable task for a continent with a stated aim of achieving a 55% reduction in CO2 emissions by 2030 compared to 1990 levels.
The problem is that the EU has been gradually disposing of coal stocks as well as coal plants. After the COVID-related economic slowdown however, an increase in coal consumption is evident – prior to a 7% increase in 2022, the IEA recorded a 14% jump in 2021.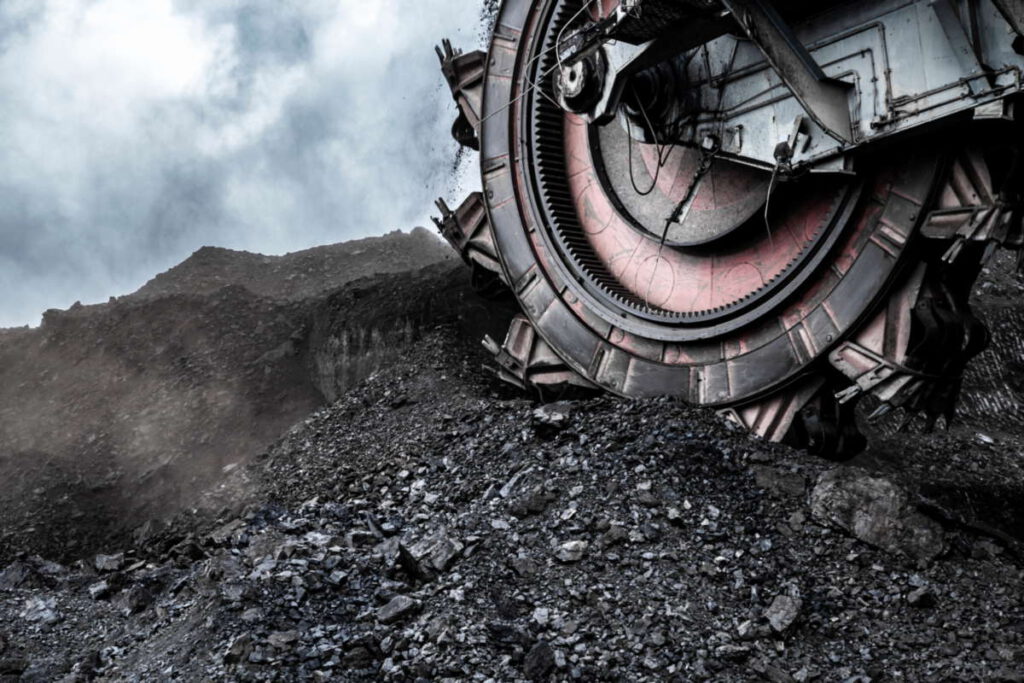 The sharp increase in demand has led to a corresponding price boom. While at the beginning of the year coal in Europe was trading at €106 per metric tonne, by October the unit price exceeded €330. Electricity prices are following suit: in some parts of Germany, Poland, and France they have already tripled since the beginning of the year.
At the same time, in some regions coal plants that were scheduled for decommissioning are firing up again. In Germany and the Netherlands alone, an additional 13 million tonnes of coal will be burned this winter due to coal plants restarting, estimates global energy think tank Ember Climate. This puts the ambitious environmental goals the EU set just a year ago in its European Green Deal into stark relief.
Newcomer on the market and longer routes
It seems Europe will not find it easy to fill the gap in supplies. Unlike with gas, the coal market is more established. In order to buy this unfashionable fuel from alternative sources, the EU is having to compete with consumers who have established long-standing relations with their suppliers. According to independent experts, to achieve new contracts, the EU will have to offer a price at least 20-30% higher than under the contracts with Russia it has cancelled.
New logistics have yet to be established, but to date the EU has turned towards the Asian market and in particular Indonesia, since the country is the world's leading exporter of steam coal. Earlier this year for instance, the country's state-owned coal mining company PT Bukit Asam established connections with Italy, Germany and Poland, while another company, PT Adaro Energy Indonesia, has secured contracts with the Netherlands and Spain. The EU's commissioner for energy, Kadri Simson, recently visited Indonesia within the framework of its G20 presidency and visited a coal mine in the country. Among the other most likely exporters are Kazakhstan, Australia, Columbia, the US, and South Africa.
Most of these producers have only one delivery option – to ship coal to Europe by sea. European ports will therefore have to reorganize their operations: previously, up to 20% of coal supplies went by land, by either road or rail. This increases both delivery time and risks when compared to shorter delivery distances from Russia. In the long run the new routes will become established, but for the coming winter this means further price increases for European consumers and businesses.
Since the summer, the EU has been overseeing the spending of thousands of euros on fossil fuel infrastructure and logistics. European governments will spend at least €50 billion this winter on new routes for gas and coal, the Financial Times reports, citing analysis by Ember Climat.
Far-reaching consequences
Threats from a lack of coal and other fuels go far beyond risks to the warmth of homes in Europe and of Christmas lighting being dimmed. Industry will also suffer a heavy blow. Numerous modern industrial processes, from forging metals to pasteurizing cheese, depend on fossil fuels. In some cases, expensive metal equipment used to hold molten glass malfunctions if its temperature falls too low.
"A big thing that we will be seeing in the next few weeks, months, and into 2023, will be how this situation of sustained very high gas and electricity prices could impact industrial activity," points out Mauro Chavez, research director for European gas at Wood Mackenzie, adding that "more sensitive" industries may have no choice but to relocate or even shut down.
With a huge proportion of Russian gas and coal in its energy balance on the one hand, and developed heavy industry on the other, Germany appears the most vulnerable country in this regard. German industrial heavyweights like chemicals company BASF and engineering firm Siemens have already warned that an energy deficit on the scale foreseeable has the potential to lead to the loss of tens of thousands of jobs and to halt production.
In September Europe's largest car company Volkswagen, also headquartered in Germany, stated that it was considering relocation options in case energy bills in the countries most dependent on Russian fuel exports become too high: production could be moved from countries like Germany, the Czech Republic and Slovakia to southwestern parts of Europe.
Either the EU has been too hasty to abandon all Russian coal, or it was too slow to ban it earlier; in any event, it is now able to steer its own course in a difficult and delicate situation with no easy solutions.