The cruel romance between Russian gas suppliers and European consumers reached its peak this year. In early September, just ahead of the winter, Russia's state-owned Gazprom shut down the Nord Stream 1 pipeline, which carries around a third of all Russian gas exports to the EU (almost 15% of the EU's total gas imports). According to Gazprom, this was due to a turbine malfunction. And while the Russian gas heavyweight maintains that the problem is purely technical, European politicians and industry experts claim that the move is a retaliation for multiple sanctions imposed on Russia after its invasion of Ukraine in February.
Less than a month later, major leaks from all branches of Nord Stream were detected. Nobody has claimed responsibility for the damage that has completely paralysed the project. Operator Nord Stream AG claimed in an official statement that it is as yet unclear how long it will take to repair the pipeline.
Russia's share of European gas imports shrank from 40% before the war in Ukraine to 9% in early September, noted EU President Ursula von der Leyen in her statement on energy on 7 September. Although Brussels has already exceeded its gas storage goal with 82% of joint storage facilities full (the goal was to reach 80% by the end of October), the situation is "extraordinary." Prices for gas (and consequently electricity) have been volatile since 2021, when the economy restarted after COVID-19 restrictions eased. Cold winters, hot summers and a lack of wind – an important energy source for many EU countries – pushed demand even further. As a result, gas futures that were trading at €20-€50 before 2021 peaked at €350 in August 2022. In order to calm the market, the EU is seeking reliable suppliers.
Norway stands out among the EU's long-standing energy partners. For years it has been meeting up to 25% of the EU's gas demand. This year it has even replaced Russia as the largest supplier. But under current circumstances, it is unlikely that Norway is capable of replacing Russian gas entirely.
A decent attempt
In fairness, Norway is doing its utmost to help Europe. This year it will increase gas exports to Europe by 8% (equivalent to some 9-10 billion cubic metres), according to the country's oil and energy minister Terje Aasland. This includes both pipeline supplies and LNG shipments. "The most important contribution Norway can make in the current situation is to maintain high gas production," Aasland told parliament in August. All in all, it is expected that the country will produce 122 billion cubic metres (bcm) of gas this year – an increase from the 112 bcm supplied in 2021. But the 10 bcm increase is almost negligible for Europe, which consumed some 385 bcm in 2021.
The increase, however, was not easy for Norwegian producers. The majority, like Equinor ASA, went as far as postponing maintenance works scheduled for spring and summer to aid Norway's southern neighbours. But this maintenance cannot be postponed indefinitely, especially since the plans had already been delayed by COVID restrictions.
Limits
The situation does not look much better in the long term. Norway has virtually achieved its total export capacity. Officials and sector leaders are united in asserting that no significant increase is possible. Emil Varre Sandøy, a vice president of Oslo-based international consultancy Rystad Energy, has stated his belief that while there may be some additional production capacity from the fields, Norway is at maximum pipeline and processing capacity.
According to Rystad's estimates, there is no chance of any significant increase in gas production within 5 years. This time is needed to increase refining capacities and build new pipelines to Europe.
At the same time, the gas fields currently operational are already becoming depleted. After 2030 output is expected to drop significantly unless new fields are opened, Sandøy has stated.
While generous estimates put the total increased output at 130 bcm per year, Russian supplies prior to 2022 stood at 155 bcm.
New pipeline will not reverse the tide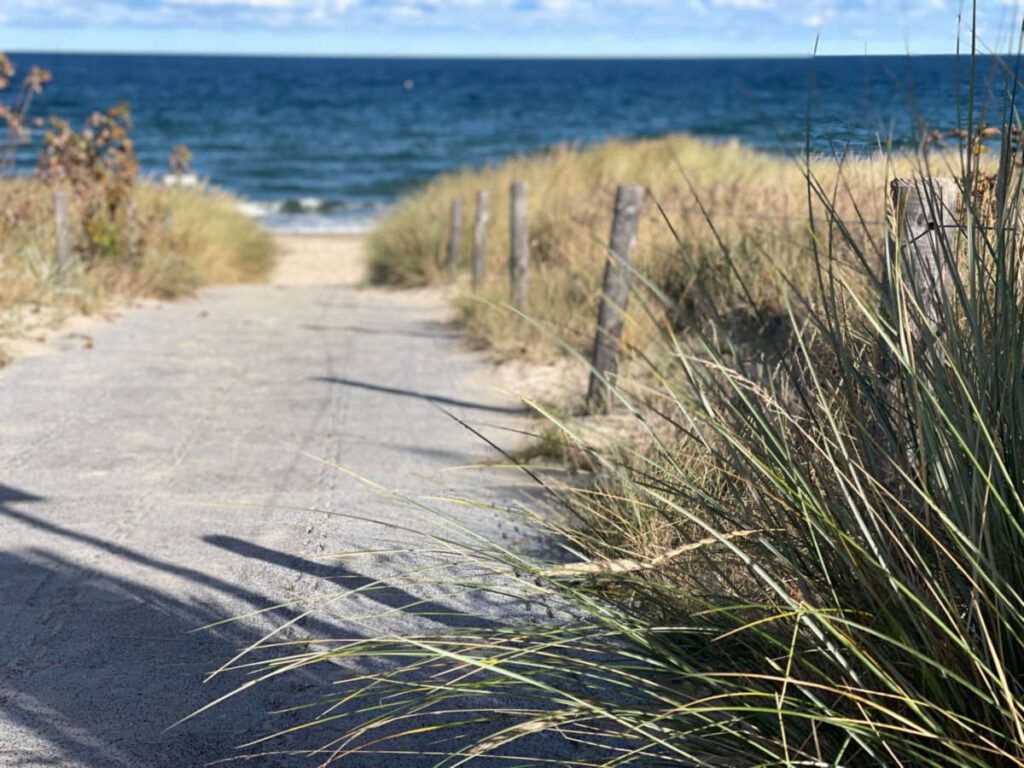 Meanwhile, the brand-new Baltic Pipe was launched on 27 September. The project is run by Danish gas and electricity transmission system operator Energinet and the Polish gas transmission system operator Gaz-System and deemed a Project of Common Interest by the EU. This 10 bcm project will carry natural gas from Norway to Denmark and into Poland. The pipeline will add flexibility but will not change the situation fundamentally. It could moreover lead to a vying for supplies among European consumers.
For now, Poland's PGNiG has managed to secure some 3.5 bcm of annual gas supplies which corresponds to 33% of the pipeline's capacity (which will be increased by the so-called looping effect).
Part of this comes from Poland's own gas projects on the Norwegian shelf. In 2018 PGNiG bought a 42% share in the Tommeliten field, a 12% share in the Skarv field and an 8% share in the Gina Krog field. The company intended to reach 2.5 bcm production by 2024-2025, but due to the current crisis works have been intensified.
Another 2.4 bcm will come from Norway's Equinor. The Polish and Norwegian companies signed a 10-year contract for this amount, starting from 1 January 2023.
The remaining 6.5 bcm will be redirected by Norwegian companies from their supplies to Western Europe through the existing pipelines. In other words, Warsaw will compete for Norwegian gas with Berlin, Paris, Brussels and London. This will almost certainly propel gas prices even higher.
The only real option for increasing gas supplies is to open up new gas fields, which is being carried out to a degree. According to Norway's deputy energy minister Andreas Bjelland Eriksen, more exploration will be needed in order to maintain production.
But the move is associated with multiple difficulties. North Sea projects are inevitably becoming exhausted. The Norwegian Petroleum Directorate plans to support production levels by intensifying Barents Sea projects. "Naturally with the current gas prices, with the current investments in LNG globally, the possibility for the Barents [Sea] region to play a bigger role going forward is also significant," Eriksen said in an interview with Energy Intelligence. This will require additional pipelines from those gas fields in the North Sea, where the Baltic Pipe starts.
To make matters worse, the European Green Deal, which aims to phase out fossil fuels and achieve carbon neutrality by 2050, makes the new projects and expensive infrastructure uneconomical for Norway.
And last but not least, the general public is becoming increasingly concerned about climate change and other environmental problems caused by the oil and gas industry. For instance, the Baltic Pipe's construction was postponed by 3 months because the Danish Environmental and Food Appeals Board found the measures proposed to protect dormice, Nordic birch mice and bats during construction of the 210-kilometre pipeline on Danish soil territory unsatisfactory. Norwegians are following in their neighbours' footsteps in this regard.
All these factors suggest that few new fields will be opening on the Norwegian shelf.
Unreliable alternative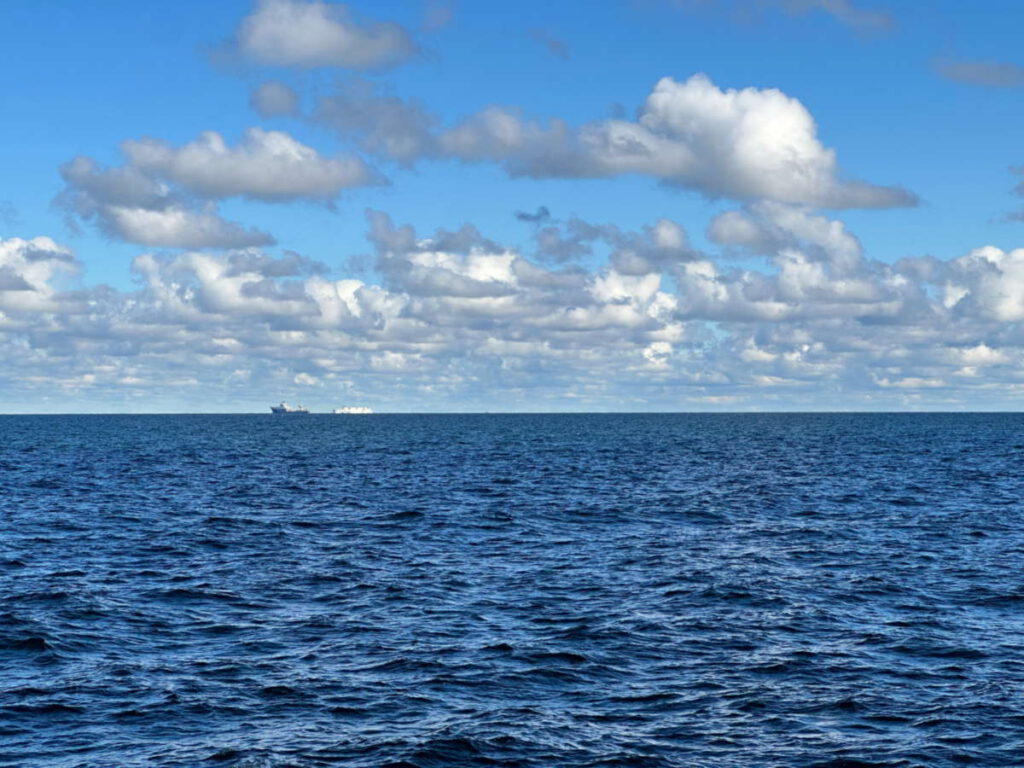 A more desirable way for Norway to contribute in the long run would perhaps be to export "green" electricity, produced by hydroelectric plants, rather than natural gas. But like alternatives such as wind and solar power, this type of green energy has proved unreliable.
Norway meets more than 90% of its electricity demand with hydroelectric power and sells some of this to its neighbours. In 2021, Norway exported some 25.8 terawatt hours' worth of energy to Europe via underwater cables. In August this year however, the country's centre-left government considered prioritizing domestic consumers over export. This harsh course was contemplated due to extremely low water levels. By August, water reservoirs in the southern part of the country are normally almost 75% full: this level ensures that the water turbines will keep the country warm through winter.
But this year, reservoirs were less than 50% full according to the Norwegian Water Resources and Energy Directorate. The government maintained export volumes through spring and summer, but when water levels reached their lowest point since 1990, there was talk of restricting exports until reservoirs were filled sufficiently to satisfy domestic demand. This suggestion has caused some alarm in energy-importing countries. For instance, the UK is now considering keeping several coal plants that were scheduled for decommissioning this year operational.
All in all, the situation suggests that natural gas remains the most reliable energy source: the only question is where Europe can possibly obtain it in the current circumstances.