In 2015, when Europe was actively looking for alternative energy routes after the Russia–Ukraine conflict broke out, one feasible option was to import natural gas from the rich Caspian fields via new pipelines. Back then Maroš Šefčovič, Vice President of the European Commission for the Energy Union, claimed that by 2019 natural gas would be flowing to Europe from as far as Turkmenistan on the eastern coast of the Caspian. However, it is unlikely that the intended Trans-Caspian Gas Pipeline (TGP) will operate any time soon – if ever.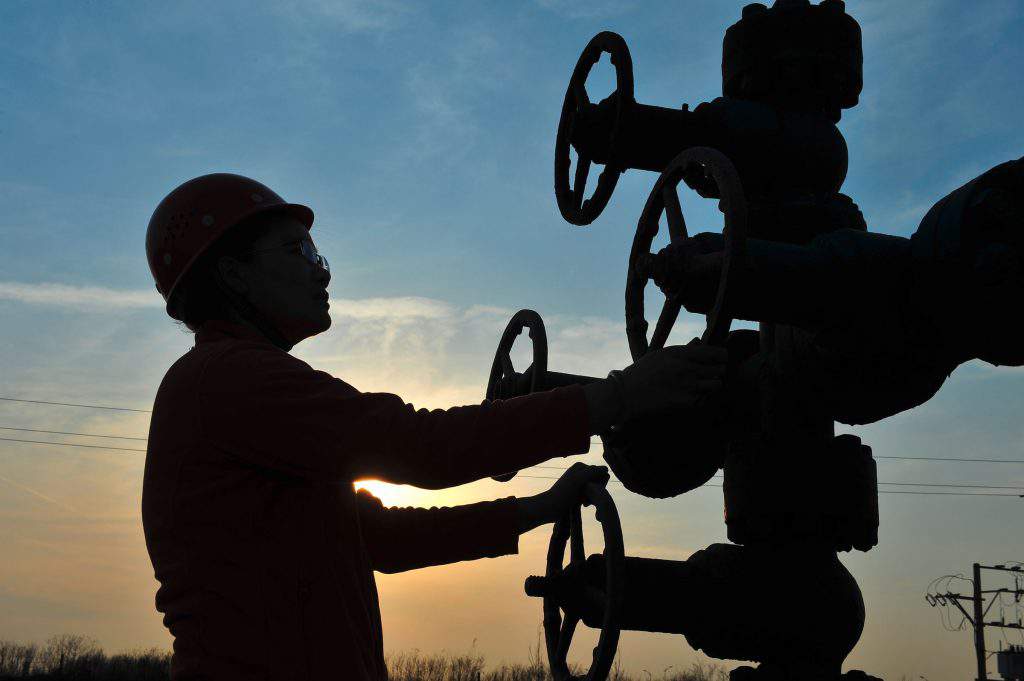 Good intentions
The Trans-Caspian Gas Pipeline was intended as the eastern branch of the Southern Gas Corridor, which would carry Azerbaijan's gas to Europe via the Trans-Anatolian (TANAP) and Trans-Adriatic (TAP) pipelines. Turkmenistan, with its rich Galkynysh Gas Field, was supposed to contribute as much as 30 billion cubic metres (bcm) via a 300- kilometer long underwater pipeline.
Apart from the direct beneficiaries, the USA also supports cross-border infrastructure projects in the Caspian region. However, the reasons for this are not strictly economic. Washington sees the new pipeline as a guarantee of regional stability.
Among European countries, it is Germany that supports the project most actively. But intentions have never been translated into anything as substantial as a contract.
Even though neither Brussels nor Ashgabat have formally dropped their plans to build the pipeline, there are quite serious obstacles.
Galkynysh: not an endless supply
Turkmenistan boasts the fourth largest explored gas reserves in the world. British company Gaffney, Cline & Associates estimates the reserves of Galkynysh at 26.2 bcm of natural gas and 300 million tonnes of oil. It is therefore no surprise that "just another pipeline" seemed like a good project.
But it turns out Turkmenistan does not have a surfeit of gas. It seems that China, the biggest importer of Turkmen gas, has come to this conclusion and is now scaling down some projects. For example, the Central Asia–China gas pipeline, connecting Turkmenistan to China's domestic grid, still transports only half of the volumes that were reserved. Back in 2012, the China National Petroleum Corporation (CNPC) signed a framework agreement with Turkmengaz for the latter to supply China with as much as 65 bcmof natural gas starting from 2017. But since 2015, China has frozen the construction of the biggest branch, with a projected capacity of 30 bcm.Even though China has the resources needed to complete the project, Beijing is in no hurry to do so.
While officials try to keep a low profile, experts speculate that Beijing is anticipating high risks; according to some of them, in 2018 Ashgabat failed to deliver the volume specified in the contract and China is cautious not to invest in an unreliable project.

The pull of China
Nonetheless, it seems that the Chinese market is much more attractive to Turkmenistan than Europe. For one thing, Turkmenistan, whose economy relies heavily on oil and gas revenues, is looking for long-term, large-volume contracts. And while China is also seeking such contracts, Europe is focused on spot contracts with smaller volumes and flexible prices.
As Jonathan Stern from the Oxford Institute for Energy Studies has put it, to build the Trans-Caspian Gas Pipeline, one needs three assets: gas, money and market. Right now, Europe has none of these.
The Gazprom factor
Another obstacle in the way of the TGP is Russia's Gazprom. After a three-year pause, the Russian gas monopolist renewed its contract with Turkmengaz, importing up to 10 bcm per year. The two heavyweights signed a 25-year contract in 2003. At first, imports remained at 10 bcm per year, later dropping to 4 bcm, and in 2015 Gazprom initiated a lawsuit claiming that Turkmengaz was driving the prices up.
In March 2019 Gazprom's Alexey Miller arrived in Ashgabat and reached an agreement about price and other terms. Experts see in this move an attempt to lure Turkmenistan away from other international markets. As well as almost certainly putting an end to the TGP in its present form, in the light of a new round of negotiations concerning the Power of Siberia 2 pipeline, this contract is likely to slow down cooperation with China.
For Turkmenistan the move is also profitable: it will gain a long-term contract with a reliable partner while also diversifying its international supplies away from China.
Legal status
Finally, yet importantly, the southern part of the Caspian Sea remains a zone of conflict. Even after the much anticipated meeting in Aktau in August 2018, where the five Caspian littoral states – Azerbaijan, Iran, Kazakhstan, Russia and Turkmenistan – signed a convention on the legal status of the Caspian Sea (http://en.kremlin.ru/supplement/5328), experts claim that Iran, Turkmenistan and Azerbaijan still have territorial disputes.
Regardless of the fact that according to the convention Ashgabat is now able to build a pipeline to Azerbaijan with permission from Baku alone, Tehran is likely to interfere. The problem is that the agreement adopts a compromise approach, treating the surface as international water and dividing the seabed into territorial zones, as though it were a lake. This mixed approach leads to potential loopholes, which Iran would not shy away from using. With the ongoing dispute, the route of the pipeline may diverge, which would increase costs and decrease the appeal of the project.
In addition, the pipeline must conform to international environmental standards. The difficulty is that the international environmental standards in the Caspian region need to be agreed by the five littoral states. Amid the territorial dispute, the necessary expert assessment could take years if not decades.
Overall, a project that began as an expression of good will has turned into pure fantasy. With China as its major importer and commitments to Russia in addition, Turkmenistan simply has no spare gas to fill an entire pipeline to Europe. With no better alternatives, Gazprom remains the most likely intermediary between Turkmen gas and European consumers.