Copyright: Adobe Stock / Nr. 428442679
With the warmer months when gas storage facilities are usually filled for the next winter approaching, Europe is struggling to find ways to replace Russian gas with potential alternatives. Attention is naturally turning to Norway, the second largest gas supplier to the continent.
Big, but not big enough
Norway is in fact the second largest source of EU gas with some 20-25% of all European demand covered by supplies from the country. According to 2020 data by the Norwegian Petroleum Directorate (NPD) https://www.norskpetroleum.no/en/production-and-exports/exports-of-oil-and-gas/, the share of gas consumed in Europe that was supplied by Norway surpassed not only that of all pipeline suppliers other than Russia, but also all LNG imports combined. Proximity – geographical, political, and cultural – makes Norway a reliable and trustworthy partner for the EU energy sector.
However, Norway is unable to significantly increase gas supplies to Europe. Two weeks before Russian forces invaded Ukraine, Anders Opedal, CEO of Norway's Equinor ASA, claimed in an interview with Bloomberg that the Nordic heavyweight was unable to increase gas exports. Mr Opedal explained that Norway is already pumping flat out. Moreover, Equinor has a maintenance programme planned for this spring and summer. The scheduled closing of platforms will slow down upstream operations. At the same time, Opedal gave assurances that the company would remain a reliable partner to Europe and would do its best to fill the continent's depleted gas reserves. "We are planning to continue at max," said Opedal.
In fact, Norway has strong potential to increase gas production in the coming years. Almost two thirds of the country's gas reserves are still untapped according to the NPD. Proven gas reserves amount to almost 1.9 trillion cubic metres (bcm). After the Covid pandemic led to economic slowdown, the Norwegian government lifted some environmental taxes thus making unprofitable gas and oil projects profitable. Now the appeal of such projects has increased even more. As a result, experts expect an increase in operational gas fields from 90 to 130 within five years. But time is needed to launch new projects. Europe, on the other hand, needs gas urgently. Environmental concerns are another issue. Environmental experts and the Norwegian public are demanding a slowdown or even halt to natural resource exploitation in the North Sea, and their voices are becoming louder by the day.
It is worth mentioning that domestic gas consumption in Norway is very low, and almost all gas produced is exported. 95% of Norway's natural gas is piped directly to consumers in other countries. The pipeline system does not provide for large storage facilities however, so the country does not possess large reserves to tap into.
Despite these limitations, after Russia's attack on Ukraine and following sanctions and counter sanctions, Equinor has said it will increase its gas exports to Europe by 2 bcm in 2022, starting from October 1. The amount is significant for Norway: it represents 2% of the country's total pipeline gas exports, according to experts. But it is a drop in the ocean for a European market that consumed some 370 bcm of natural gas in 2020, when energy needs were at a record low due to covid-related lockdowns.
In a nutshell, Norway sends around 110 bcm of natural gas Europe's way annually. Its total gas exports are marginally higher. In 2020 total export amounted to almost 113 bcm; the previous year it was 111 bcm. Russia, on the other hand, has exported some 175 bcm of gas in total to the EU annually. Norway is willing to increase its supplies by 2 bcm this year. This contribution will be appreciated, but will not come even close to making up for the absence of Russian gas.
Other options
Even if Norway is unable to solve current energy issues in the EU, it remains a close ally to Europe in energy and technology. During his visit to Brussels on February 23 Norwegian prime minister Jonas Gahr Støre stated that Norway has something valuable to contribute. He alluded to reliability on gas and active industrial partnership on hydrogen, carbon capture, new batteries and wind, all of which he described as new and engaging industrial prospects.
He reiterated Norway's commitment to move towards climate neutrality in step with the EU. Norway has ratified its own plan to reach net zero emissions by 2050, following the lead set by the EU with its European Green Deal initiative. In his address Mr. Støre also stressed that Norway and the EU have many other energy projects of mutual benefit.
One of the strongest bets these days is on hydrogen energy, since this technology allows the storage and transport of renewable energy with minimal losses. On 11 March 2022, the Norwegian minister of energy announced an investment of NOK 200 million (€20.3 million) in the HYDROGENi hydrogen research centre. The move envisages the creation of the "largest ever academic research program in an FME" (environmentally friendly energy research), according to head of centre Nils Røkke.
The move is clearly being made to meet the needs of European energy consumers, both business and domestic.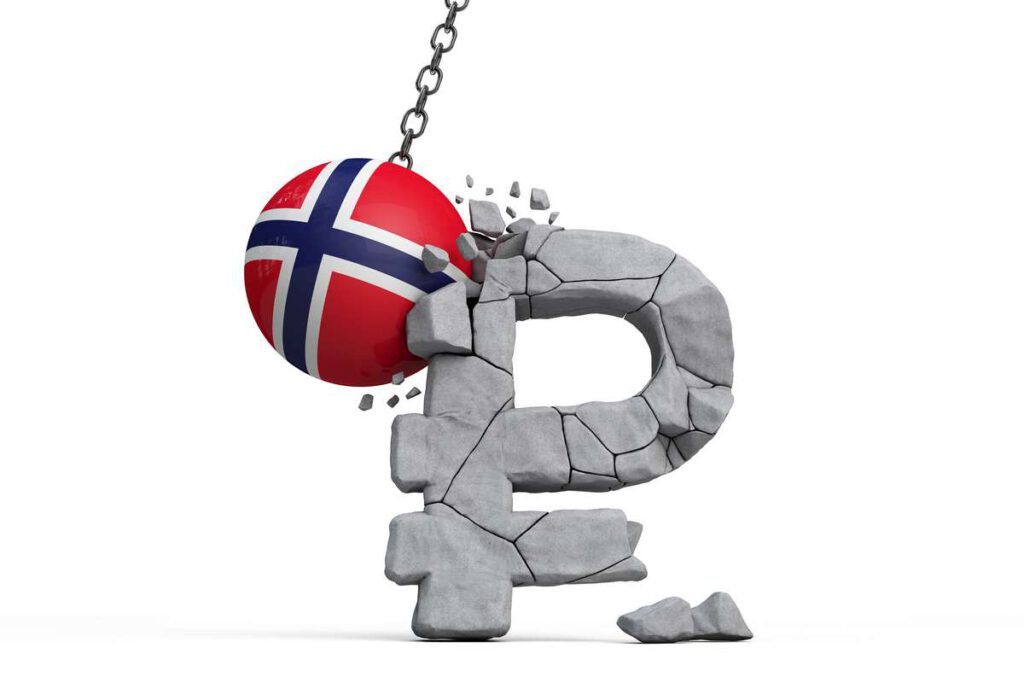 Coordinated response
To show solidarity with the EU, the Norwegian government has gone even further. The country has joined European sanctions packages, without adapting these to take into account Norwegian–Russian cooperation and despite their potential to heavily damage the country's businesses and public finance. Bold measures include banning Russian oil and gas from Norway's energy mix. Until now, Russian fossil fuels have been purchased as an asset and for transporting through Norwegian pipelines. Norway's Equinor has also announced its intention to withdraw from all its projects with Russia. The company will no longer make new deals with Russian companies or buy Russian oil, petroleum products or gas.
In addition, the decision has been made to divest the country's oil fund (part of the Government Pension Fund of Norway) of all Russian assets. Before the attack on Ukraine, these represented 0.2% of the 1.2 trillion-Euro fund, the largest in the world. The largest stocks include shares in Russia's Gazprom, Lukoil and Sberbank along with many others – 51 companies in total.
In fact, selling off these equities could prove challenging. Immediately after the invasion their combined value shrank by ten times – from 27 billion crowns to 2.5 billion. The amount is approximate since 80% of the equities in question were listed on the Moscow stock exchange, which temporarily closed immediately following the attack. The fund's executives therefore decided to wait. Ten days later the Norwegian government ordered them to freeze and later to divest from Russian assets.
The divestment process will be long and measured. The fund's executives will need to navigate carefully to avoid incurring too great a loss while also ensuring they do not sell stocks to internationally sanctioned Russian oligarchs, who will be only too glad to buy up the shares and obtain vast profits as prices recover.
The Norwegian public appears to be supporting the move in the hope of cutting off Putin's income. For Norwegians, whose country shares a border with Russia, this is a question of national security. "It's a good thing that Norway's sovereign wealth fund is now under pressure and people are talking about this," said Alberte Bekkhus, leader of the Norwegian left-wing Rødt party's youth organization in an interview with American magazine Jacobin. She believes it is important to suffocate Putin's regime and the oligarchs with as little damage to the Russian people as possible.
All in all, it would be safe to say that Putin's attack on Ukraine has pushed away Norway's leadership and public alike. Where previously Norway was in many ways balancing links with both Russia and the EU, Russia's actions have now pushed it into the EU's embrace.