Adobe Stock: 578399071
In 2022 Europe experienced its steepest ever drop in gas demand of 55 billion cubic metres (bcm) or 13%, as the International Energy Agency reports: https://www.iea.org/commentaries/europe-s-energy-crisis-what-factors-drove-the-record-fall-in-natural-gas-demand-in-2022 . At the same time expenditure on gas imports almost tripled compared to the 2021 level, reaching €400 billion. In the long run, however, the European continent cannot afford either to keep such low gas consumption levels or to spend as much on energy.
One of the solutions on the table is to import energy from African countries. But despite the general appeal of this idea, in the medium term, even with all African suppliers combined, it would not be possible to replace Russian gas. Meanwhile, long-term commitments remain questionable due to the unstable political situation in most African gas exporting countries.
African Gambit
According to official sources https://www.consilium.europa.eu/en/infographics/eu-gas-supply/, Russia's share of the natural gas imported to Europe dropped from 40% at the beginning of 2022 to 10% by the end of the year. European officials and energy companies were hunting down every opportunity to fill their gas storages and lured African stakeholders.
By the start of the 2022 heating season, European leaders had announced deals with Egypt, Senegal, Angola and the Republic of Congo and were in negotiations with many more. In 2022 Algeria strengthened its position as one of the biggest suppliers of natural gas to Europe, accounting for more than 11.5% of total imports.
However, strong popular protests immediately followed. Last November, during the COP27 UN Climate Change Conference in Sharm El Sheikh, African activists gathered for a demonstration to demand a moratorium on new gas deals between the EU and Africa. This was supported by an open letter https://caneurope.org/stop-europes-dash-for-gas-in-africa/ to the EU Commission and presidents of leading European countries, signed by numerous activist groups from around the world as well as Greens within the European establishment.
Ethics and the environment are the main concern for the protesters. As well as requiring expansion of current projects, new gas deals also need new exploration and infrastructure. According to Joab Okanda, pan-African advocacy advisor at Christian Aid, 89% of the LNG infrastructure under construction in Africa is intended for exporting the continent's resources to Europe. "We cannot be Europe's gas station. Otherwise we will crash the climate," Okanda was quoted as saying.
In a general sense, the deals contradict European ambitions to lead the global green transition and in particular the COP26 resolution to stop public financing for fossil fuel projects abroad formulated in 2021 in Glasgow. Among signatories are several individual EU countries including Denmark and Italy, as well as the European Investment Bank (EIB). The bank was in fact even criticized in late 2022 for sticking to its obligations. While some African leaders called the move hypocritical, the EIB stood strong on its decision. "We as a European public institution should not invest in assets that one day will be seen as stranded assets," EIB President Werner Hoyer commented on the decision to the Financial Times at the time.
To make matters worse for the prospects of African gas flows to Europe, there are numerous obstacles of a more practical nature.
Algeria: Great Enthusiasm but Weak Foundations  

For years Algeria has been the EU's third largest natural gas supplier, while Europe is Algeria's biggest market. Naturally, the country was one of the first on the continent to attract the attention of European energy companies. In July 2022 Algeria's Sonatrach signed an almost €4 billion contract with Italian oil company Eni, France's Total and America's Occidental. Italy, which buys most of its natural gas from Algeria, followed this with a deal providing for up to an additional 9 bcm of supplies in 2023-24. Also, amidst the European energy crisis a new promising oil field, Hassi Illatou East-1, was discovered with estimated reserves of up to 150 million barrels.
However, it is fairly unlikely that Algeria can replace a significant share of Russian supplies: currently, nearly 83% of Algerian gas is already exported to Europe – mainly to Italy and Spain.
At the same time, absolute volumes of supplies have been stagnating and even slightly decreasing for the last 15 years. In 2022, for instance, the total volume reached 44 bcm, some 6 bcm less than in 2021. The decline is partly due to a steady increase in domestic consumption (of 100 bcm of gas produced annually in Algeria, almost 50% is consumed domestically, according to state-owned producer Sonatrach) and partly due to political tensions with Spain.
To step up Algerian gas exports, enormous investments would be needed. But even if the money materialized today, exploration, upstream, enhancement of transport routes and other infrastructure will take at least 15 years to develop. Even shale gas reserves won't be the answer. The US Energy Information Administration estimates Algeria's reserves at some 20,000 bcm – a substantial amount, but not enough to relieve Europe's hunger for energy, especially since further investment is necessary to tap them.
 Last but not least are legitimate concerns that any increase in energy revenues will remain in the hands of the Algerian military elite. The ruling class remains corrupt, while ongoing conflict with Morocco and terrorist threats provide justification for further militarization – a less than appealing prospect for Europe.
Libya: Political Uncertainty an Obstacle
Libya, Algeria's neighbour and another important supplier, looks even less promising. Exports to Europe fell 5.5 bcm when the country's former dictator Muammar Gaddafi was overthrown in 2011, and volumes have not been restored since.
Political unrest led to stagnation in the oil and gas sector. Last October Libya's Oil and Gas Minister Mohamed Aoun hinted that the Libya-to-Italy Greenstream pipeline could double what it carries within four to six months. However, the 8-bcm-per year pipeline carried only 2.5 bcm to Italy last year. With the political situation far from stable, the volume is unlikely to increase.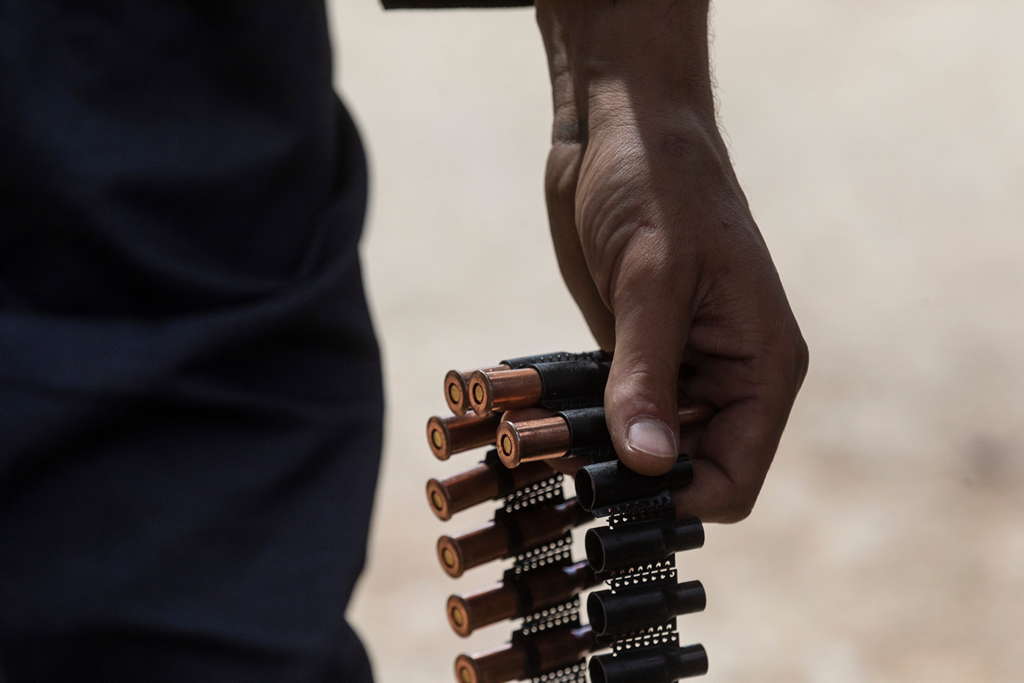 Adobe Stock: 435197568
Libya's production has reached its ceiling with no extra gas. The country's Ministry of Oil and Gas confirms that some 60% of its annual output is directed to its internal market, while all the rest is exported to Italy. The European country is making attempts to boost production: in January, Italy's Eni signed a contract to develop two Libyan offshore gas fields with an estimated output of 7.5 bcm per year, but production will only start in 2026.
Nigeria: Lack of Routes
Nigeria has the largest gas reserves in Africa. Fuel exports have been increasing steadily for years: as of 2021, the country was the twelfth largest petroleum gas exporter in the world and the sixth largest exporter of LNG according to BP's Statistical Review of World Energy (2022).
Another promising detail is that Nigeria currently flares a lot of associated gas due to lack of adequate equipment in its oil fields. According to the World Bank's Global Gas Flaring Reduction Partnership (GGFR), in 2022 it flared 5.3 bcm of natural gas, the ninth largest volume worldwide. Therefore, a not inconsiderable surplus could be gained without new exploration.
However, the question of delivery routes to Europe remains vital since Nigeria has no direct access to the Mediterranean Sea. Nigerian gas is supplied to the European continent as well as the rest of the non-African world mainly via the LNG terminals of Nigeria LNG Limited (NLNG). The plant has six working terminals, which are at full capacity. The Nigeria LNG Train 7 project is NLNG's most promising development project, according to the company's management – when opened the terminal will add 35% to the plant's current capacity of 22 million tonnes per annum. The difficulty is that Train 7 will not be operational until 2025. The completion date was put back in 2020 and there are no signs that construction can be sped up.
There are alternatives – two planned pipelines that could carry Nigerian gas to the north of the continent. The long-awaited Trans-Saharan gas pipeline should link Nigeria to Algeria through Niger. Its manageable length of 4,000 kilometres and annual capacity of up to 30 bcm of natural gas would make the project appealing on any other continent, but Africa's social and political context makes this almost impossible. "I feel this is just a paper commitment. Every real commitment should be backed by actions. So far, we are not seeing commensurate efforts on the part of the Nigerian government," said Isaac Botti, a Nigerian public finance specialist from Abuja in a 2022 interview with German broadcaster Deutsche Welle. He also noted that although Nigeria and Algeria would be the major gas suppliers, everything would "boil down to the political will of the Nigerian government to ensure that the project kick-starts." But the idea, which dates back to the 1970s, remains on paper, largely because the pipeline would have to pass through regions with significant military activity.
Another planned pipeline route is the Nigeria–Morocco sub-sea pipeline, which is supposed to go round the north-west coast of Africa. Announced in 2016, the idea is relatively new. The pipeline is planned as an extension of the existing West African Gas Pipeline connecting Nigeria to Benin, Togo, and Ghana. The Nigeria–Morocco pipeline is supposed to carry Nigerian gas below the Atlantic Ocean for 6 million kilometres (five times the length of Nord Stream) and link Nigeria with eleven coastal countries and Morocco and ultimately to Cádiz in Spain. A 2017 feasibility study, however, estimated the project's cost at $25 billion and suggested the completion period would be 25 years –by when the EU should be almost carbon neutral since it is aiming for total neutrality by 2050.
The major concern however is inadequate management and social unrest. Although the country's oil and gas reserves are among the world's largest, Nigeria's domestic gas consumption is only thirty-eighth in the world. Its domestic oil and gas production has been in decline since 2012, while more than a third of its 214.5 million population lives on less than $2 per day. Under these circumstances additional investment in gas exports threatens the existing fragile equilibrium. "For Africans to achieve the lives of dignity that energy access should bring, we cannot rely on the failed system of the last 200 years," Mohamed Adow, director of the Power Shift Africa think tank told the Guardian. "We must leapfrog our thinking and make the investment into distributed renewable energy systems that won't poison our rivers, pollute our air, choke our lungs and profit only a few." Foreign and domestic experts agree that new projects face risks of energy theft and high costs.
Egypt: Fresh Start for Local Market
Egypt has been a reliable partner of the EU in North Africa, but the relationship has never been energy-centred. However, new oil and gas discoveries in the 2010s (mainly on the Mediterranean shelf and in the Nile delta) boosted the country's estimated reserves, placing it among African energy leaders. Since 2018 the country's two LNG plants at Idku and Damietta have started to send ever-increasing LNG volumes to consumers in Europe and elsewhere.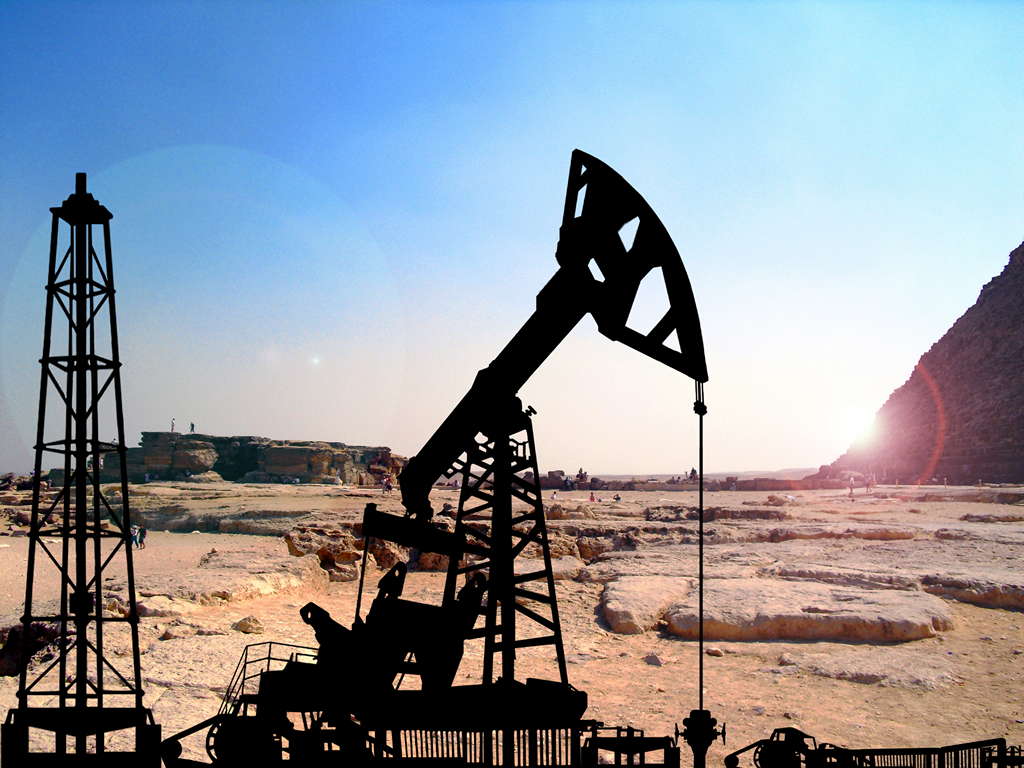 Adobe Stock: 363972757
Following the energy crisis in Europe, Egypt boosted its supplies by 14% in 2022, which made up 60% of all the country's gas exports and almost 90% of its LNG exports. This vast share signified a record in energy relations between Egypt and Europe. Supplies to Asia dropped over the same period from 69% to 28%, putting some pressure on Egypt's energy authorities in terms of diversification and sticking to their long-term commitments.
This February, Egyptian Petroleum Minister Tarek El-Molla told the EGYPES conference in Cairo that neither Egyptian LNG plant had yet reached its full capacity and that both could increase their volume of supplies even further.
However, there is major concern over long-term cooperation. The country's internal demand is increasing faster than production. Egyptian gas consumption rose steadily from 161 million cubic metres per day (mcm/d) in 2017-18 to 172 mcm/d in 2021-22. During the same period sales gas production was hovering around 185 mcm/d. As a result, in 2022 Egypt's cabinet approved a plan to ration domestic consumption to boost exports.
The situation caused social unrest and inevitably had a negative effect on the attitudes of Egyptians towards Europeans. Bearing in mind that the country's political life has been balanced between order and chaos ever since the Arab Spring of 2011, any new spark could light a fire.
With all its players and internal tensions, Africa will not be a game-changer in Europe's quest for energy. According to a forecast by Rystad Energy https://www.rystadenergy.com/, the continent will reach its peak gas production at 470 bcm by the late 2030s, a volume equivalent to 75% of Russia's 2022 production. Currently all African countries combined could ramp up supplies by about 10 bcm – less than 2.5% of the EU's total consumption. Bearing in mind strong local protest movements and high risks, the game does not seem to be worth the candle.