Adobe Stock: 100811285
With the introduction of the embargo on oil and oil products from Russia due to the war in Ukraine, the European Union is facing the issue of finding new sources capable of replacing Russian oil supplies.  A potential solution could be to increase purchases of oil from Africa. However, experts note that we should not expect a significant growth in oil supplies from Africa in the near future.  The reason lies in several factors at once: rather low volumes of output and a shortage of investment to increase them, a lack of transport capacity, corruption, and an extremely unstable civil and political situation in many African countries involved in oil extraction.
As Kennedy Chege, a researcher at the University of Cape Town says, the African continent could now provide one of the most reliable alternatives to Russian oil supplies for Europe. According to him, the situation that has developed in the European oil market after the cessation of energy supplies from Russia gives African countries an excellent opportunity to make deals with European partners.
Africa's rich reserves of oil are also in its favour: according to an evaluation by the International Energy Agency (IEA), as at 2021 reserves of crude oil in Africa stood at over 125 billion barrels, that is, around 7% of proven global reserves of oil. At the same time, as experts from the agency point out, if forecasts are to be believed the rich reserves of oil and gas in Africa that are essential for economic and social development will stimulate growth throughout the continent in the long term.
Since the start of the war in Ukraine almost eighteen months ago, many African countries have managed to increase supplies of oil to the European market. In particular, Nigeria and Angola have become the largest suppliers of oil to Europe from Africa's west coast. For example, exports of crude oil from Angola have grown by ten times, from 33,000 barrels a day to more than 300,000 barrels daily.
In the long term it is possible that African countries will manage to become precisely the lifesaver that will enable the EU – at least partly – to find a replacement for Russian oil. For this, African countries will particularly need major international investment to create and develop an appropriate energy infrastructure.
At the same time, as the IEA's report states, although resources on the African shelf will undoubtedly allow African oil to increase its role in the global market, most of these resources are untapped. Output on the continent is only around 6.8 million barrels a day. The main causes of this are political and economic instability, a lack of investment, the underdeveloped state of transport and export infrastructure and technological issues linked to deep-sea exploration, as well as a shortage of pipelines on the continent.
As stated in the Gas for Africa report prepared by Hawilti Ltd in conjunction with the International Gas Union, to increase their oil potential and achieve stable economic development of the oil sector, African countries must try to remove a number of barriers before the window of opportunity closes.  The financing of capital-intensive energy projects in Africa is now facing two serious problems: the growing debt burden of African countries and the trend for global international investment companies to refuse to finance projects linked to hydrocarbons.  A successful quest for the funds essential to develop existing oil extraction on the continent will therefore require regional oil companies to convince global investors that these projects will not cause damage to the natural world and the climate as a whole.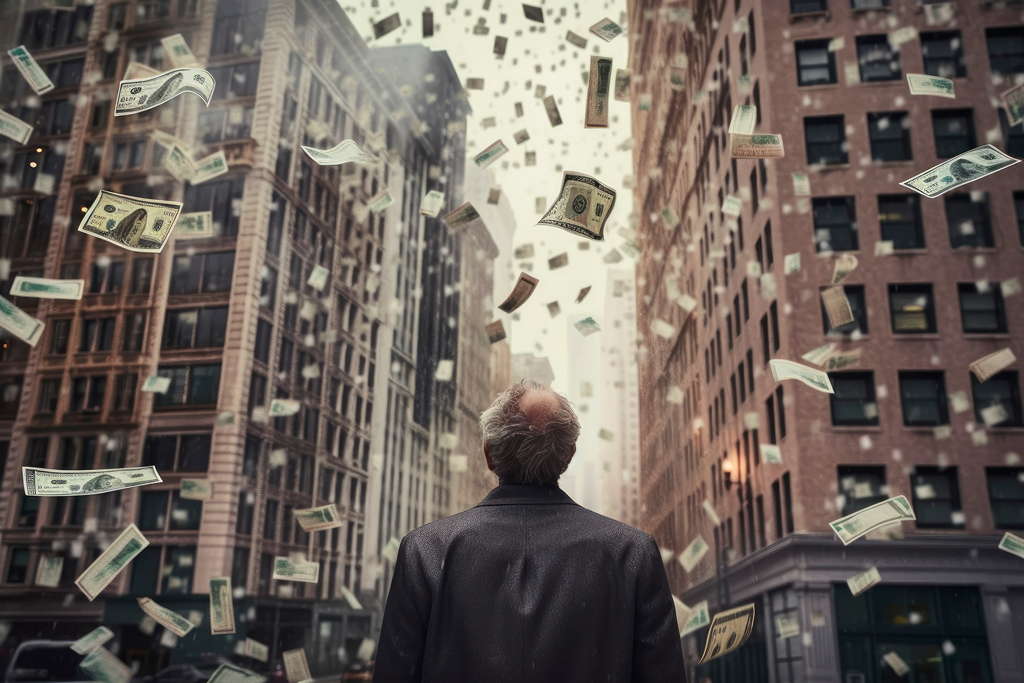 Adobe Stock: 588378733
But Africa badly needs oil industry investment projects. At present, the majority of countries in the region are not able even to fulfil their OPEC quotas. Last year Nigeria managed to pump only 94% of its quota of 1.7 million barrels per day and Angola pumped only 78% of its quota of 1.4 million barrels per day. Thus, if the leading African producers are not yet even able to guarantee output under their quotas, the prospects of filling the gap in supplies created following Russia's exit become not so much vague as illusory.
The reasons for the low level of oil output are various. For example, experts have concluded that the largest oil fields in Angola have already passed the peak of extraction. And if new discoveries of major oil deposits in the country do not take place in the next few years, the volume of output of oil in the country will fall to 500,000 barrels a day by 2028. Algeria, where output has decreased from 1.7 million barrels a day in 2005 to 1.3 million barrels in 2019, is encountering similar problems.
Reducing the tax burden in the country did not yield the desired result for Algeria's state oil and gas company and its international partners BP, Total and ExxonMobil, and for now the problem of insufficient investment in the industry to find and develop new oil fields remains acute.
Libya is facing a similar problem with a reduction in output, albeit for a different reason: the intensification of the civil conflict that began in 2011 has caused output to collapse – it has fallen by more than 90% from 1.2 million barrels per day to 100,000-200,000. The country is still among Africa's five largest oil producers, but the continuing conflict is preventing the country from seriously increasing the volume of extractable oil at its oil deposits, despite the fact that since 2016 it has been freed from OPEC quotas.
Egypt is planning to increase output and is preparing for a serious growth in investment in the industry, but its level of output is even lower than that of the top three African producers.
Finally, the absence of political stability in African countries and a lack of security guarantees for the workers involved in production are a serious obstacle on the path to developing the oil industry in Africa, exploring for new deposits, and effectively exploiting existing fields.
Thus, it is not just continuing military actions and the blockade of the work of various oil industry facilities that are inflicting losses on oil extraction in Libya, experts note, but also the inability of opposing forces to adopt the country's national budget, which is necessary for modernizing ageing or damaged facilities.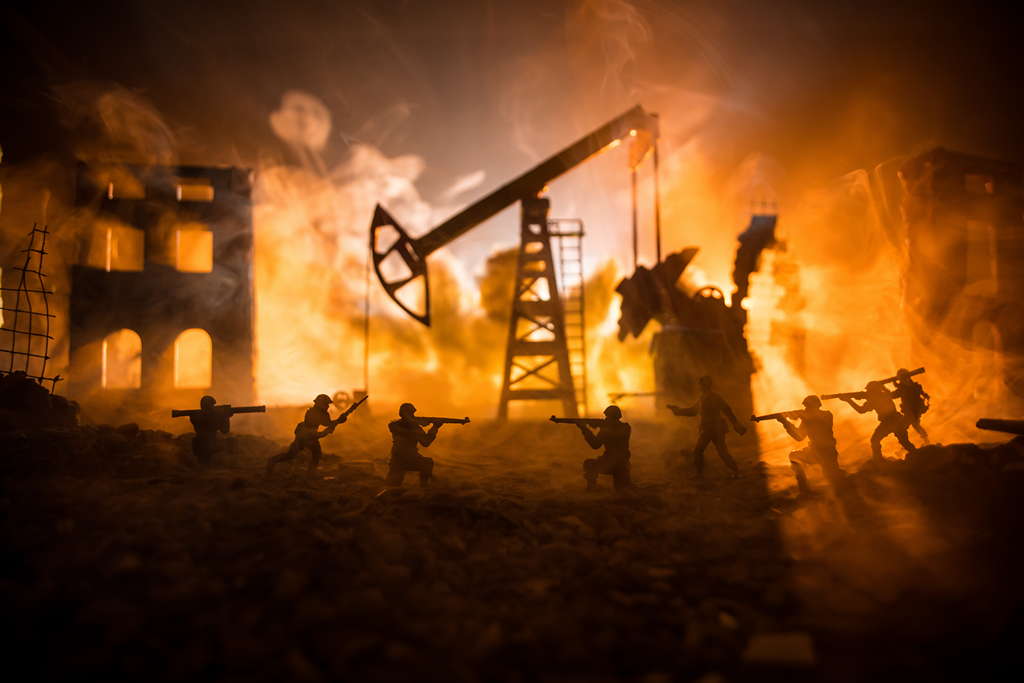 Adobe Stock: 585941792
In recent years West Africa for its part has experienced five coups, and the majority of countries in the region have been forced to actively struggle with extremist groups. Nigeria in turn is subject to numerous acts of terrorism. Militant groups in the country continually threaten the infrastructure of oil and gas facilities as well as the staff working in them, particularly in the south-east of the country. As well as abducting people and sabotaging the operation of pipelines, terrorists in the country illegally tap oil from functioning routes.
Staff at McKinsey note that both the high cost of extraction and the resulting large volume of capital investment required are serious obstacles to increasing exports of oil from Africa and attracting the investment necessary for this. African oil and gas assets are on average 15-20% more expensive to exploit and operate compared to the global average level. Analysts think that the cost of extracting oil and gas in Africa will grow, which could undoubtedly affect their competitiveness.
According to statistical data from PricewaterhouseCoopers, a range of problems in these countries led to oil extraction in Africa significantly decreasing in 2019 – by 19% compared to the previous year. This makes up 7.8% of the global production volume. Experts believe that the maximum that the largest African oil producers will be able to add to the European market is no more than 200,000 barrels of oil per day. They are all currently experiencing recession and a shortage of investment, and some of them are also experiencing civil war. There are also problems with logistics caused by the consequences of the pandemic, and seriously increasing supplies does not appear possible, at least in the medium term.
There is just as much interest in increasing oil exports to Europe in Africa as there is in European countries. But the numerous problems in the African oil sector mean that for the time being we cannot say that Africa's oil will clear a way to Europe in the foreseeable future and that Africa will be a serious supplier of oil for Europe.