The Polish government has announced its intention to end its dependence on Russian gas. Its current contract with Gazprom expires in 2022 and Polish decision makers insist they will not extend it further. Under the terms of the contract, Poland currently imports a minimum of 8.5 billion cubic metres (bcm) of natural gas per year from Russia.
While the promises to turn down Russian gas have persisted, closer analysis suggests that this decision is in conflict with plans to make Poland the main energy hub in Eastern Europe. On the other hand, it is possible that strong rhetoric is being employed deliberately to lower the expectations of Gazprom executives and obtain a stronger bargaining position.
Poland's natural gas consumption is growing steadily, with the country relying on imports for more than 80% of its domestic needs. According to British Petroleum estimates in 2017, Poland's domestic consumption stands at 19 bcm of natural gas per year, while it produces only 4 bcm per year. Gazprom currently provides 70-80% of all Poland's gas imports.
As for future prospects, Polish and international experts agree that domestic demand for natural gas will grow and is likely to reach 25 bcm of natural gas per year by 2030. Piotr Naimski, the Polish government's chief strategic energy advisor, has previously stated that Poland intends to decrease its coal consumption by various means, including supplementing coal with natural gas during a transition period.
All things considered, Poland will need more natural gas in the next few years. If the country aims to strengthen its status as a transit country, it will need to retain reliable suppliers who have competitive offers.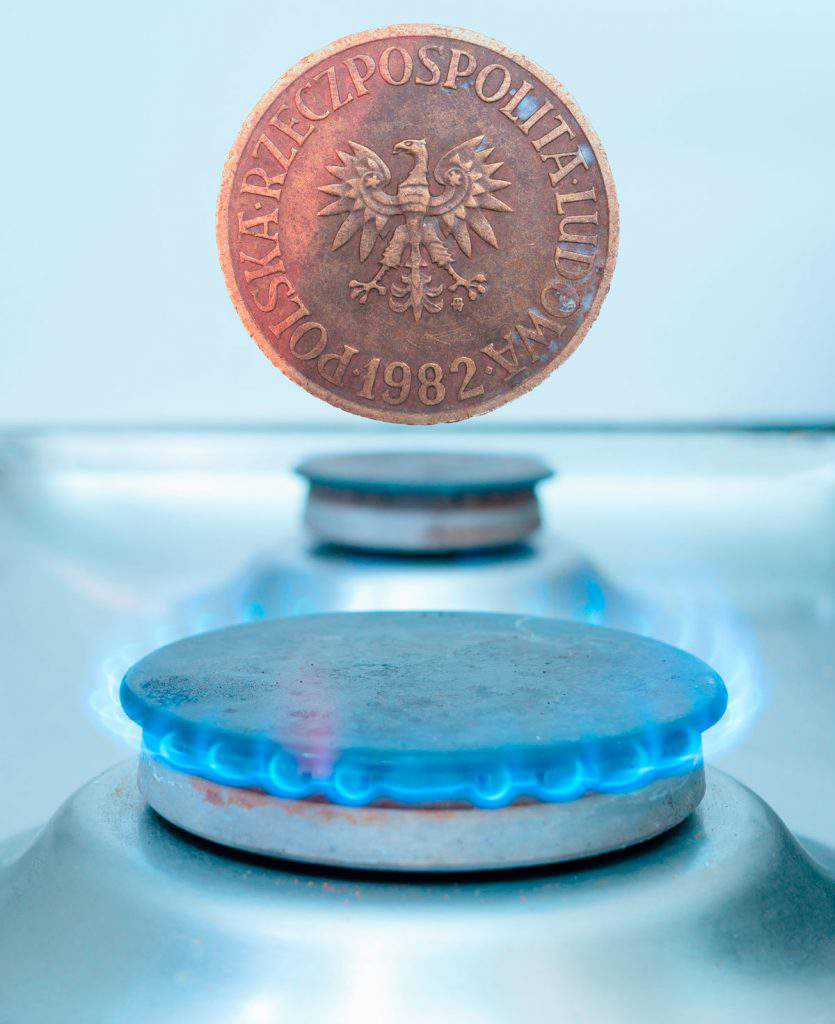 Poland has nurtured an ambition to become a regional energy hub since the early 2010s, announcing a diversification of supplies and arguing for a more competitive environment. Since at least 2015, when the first LNG tanker from Qatar arrived at the country's Świnoujście LNG terminal, Warsaw has been trying to move away from the use of Russian natural gas. From that time, Poland has been working hard to expand its transportation capacity, aiming mostly at LNG markets, in pursuit of a more diversified mix of suppliers.
The operator of the Świnoujście terminal, Polskie LNG, is carrying out a terminal expansion programme which should increase the capacity of the terminal from its current 5 bcm per year to 7.5 bcm. A new unit is scheduled to come on stream in 2022. In addition, Poland intends to acquire a second LNG terminal: a floating storage and regasification unit (FSRU) situated in the Gulf of Gdansk is expected be functional by 2024 to 2025.
In 2019 Poland's ruling Law and Justice party announced its plans to revive the proposed Baltic Pipe gas pipeline, with a capacity of 5 bcm per year. The intention is that the pipeline would bring natural gas from Norwegian fields from 2022. As of November 2019, the government was increasingly referring to this project as an alternative to the planned FSRU rather than a supplement to it.
However, even if all three of these major projects operate at full capacity (but without Russian supplies), the gas they bring to Poland will only meet the country's domestic needs, with virtually nothing remaining for re-export. While the Baltic Pipe appears a viable alternative to pipeline supplies from Russia, there are certain concerns about its feasibility.
Firstly, environmental concerns are driving Norway to gradually decrease the development of its fields. Despite the fact that Polish gas company PGNiG has bought shares in some of the fields to ensure their further development, the risk that they will be exhausted or shut down is increasing by the year.
Secondly, a considerable share of transported natural gas may never reach Poland. To build and operate Baltic Pipe, PGNiG signed a contract with Danish oil and gas company DONG. The pipeline will pass through Denmark's territory with some of the gas being bought by Denmark. These supplies could be very important for Denmark since its Tyra gas field in the North Sea, which produces 90% of the country's domestic natural gas, is closed for redevelopment. Production is scheduled to resume in the early 2020s, but internal sources are doubtful that works will be completed on time. Denmark is therefore likely to buy a substantial share of the gas transported via Baltic Pipe, leaving Poland with far less than 5 bcm per year.
Finally, initial investment is fairly high, with construction estimated to cost up to $3 billion.
Poland's apparently stubborn refusal to prolong its contract with Gazprom appears far more rational if the aim is not to cut off Russian supplies but to bargain for a better price; Poland has long been unhappy about the "unreasonably high" transit prices offered by Gazprom.
In November 2019, Poland's finance and development minister, Jerzy Kwiecinski stated that that the intention is not only to stop imports from Russia but to achieve fair terms: "Everything will depend on the financial terms, but we cannot allow for the gas that we are buying (from Gazprom) to be one of the most expensive in the world," Kwiecinski said.
Despite Kwiecinski's estimates, comparative analysis of prices for American, Norwegian, Qatari and Russian gas supplied to Europe speaks for itself: in 2017, Gazprom's average gas price to European consumers varied from $180-190 per thousand cubic meters. The equivalent export prices for suppliers from America, Norway and Qatar were approximately $280, $190, and $300, respectively.
Moreover, unlike natural gas supplies, LNG needs to be transported and regasified, increasing both potential risks and consumer prices.
As Poland is a middle-income country, its government is unlikely to risk its position by increasing the price of fuel consumed locally; relatively cheap natural gas from Russia or Norway will therefore be distributed within Poland. As for export, this will mostly consist of expensive American LNG, which will affect export prices. In this way, Poland can both achieve favourable terms for its citizens and establish itself as the main American gas lobbyist in Europe. This is a profitable position for Poland, but the question remains of whether Poland's European partners will be happy about such a scheme.