Adobe Stock: 345374024
The European Union is one of the leading producers of steel and the bloc has big ambitions to offer the market a decarbonized product. At the same time, growing costs, the energy crisis and fierce competition in the steel market could result in partial deindustrialization for the EU. But the urgent introduction of green methods of production and a bet on poorly developed hydrogen technologies threaten to accelerate this process.
In recent years, Europe's steel-producing sector has started to face serious problems with international competition due to growing production costs. Recent events have only aggravated the situation. The war in Ukraine and the energy crisis have led to a sharp increase in the cost of energy, which has had a crushing effect on already tight margins in European heavy industry. A sharp rise in energy costs in 2021 and 2022 led to the closure of several industrial enterprises, causing fears of a further deterioration in the situation in the metallurgical and chemical industries and in fertilizer production.
The importance of steel production for the European economy cannot be underestimated. According to data from Eurofer, the European Steel Association, last year the European Union produced 136.3 million tonnes of finished steel products, which makes up around 7.2% of global production. Results for 2022 show that 27% of European steel was produced in Germany, 15.8% in Italy, and 9% each in France and Spain. Many sectors in the EU also depend on the use of steel. Thus, 37% of all steel used in the region was used in the construction sector, 17% in the automotive, and 15% in mechanical engineering.
Export in the same period was 16.6 million tonnes. The sector brings significant revenue and a great number of jobs. In assessing the industry's economic contribution, it can be noted that steel production in the EU creates around €143 billion of gross value added and provides over 2.5 million jobs.
One of the main problems in the European steel industry now is that domestic production is falling faster than demand. After a fall in 2022, apparent steel consumption across the continent is expected to fall by 1.7% in 2023. In turn, production has contracted by 11-12%, far deeper than the overall global decline of 4.3%, and cheaper imports with a higher carbon footprint are filling the gap. In the light of these factors, questions arise about the viability and sustainability of the steel-producing sector.
Why steel matters
Iron and steel production is very energy intensive and a significant contributor to overall anthropogenic CO2 emissions worldwide, and therefore a significant driver of climate change. The sector is responsible for about 4% of anthropogenic CO2 emissions in the EU and 9% worldwide because of large-scale use of fossil fuels, primarily coal. For example, the European steel industry accounts for around 22% of industrial emissions of CO2 in the European Union, and Thyssenkrupp Steel Europe alone currently accounts for 2.5% of carbon dioxide emissions in Germany.
The EU imported 28.9 million tonnes of finished steel products in 2022, and the largest suppliers are some of the world's dirtiest steel producers. Although ten years ago the situation was completely different, today most emissions-intensive steel exporting countries, including China, India, South Korea, Russia, and Ukraine, are among the top ten importers. In fairness it should be mentioned that Turkey, which is the leading supplier of steel to the EU by a small margin, has a lower-than-average carbon footprint for steel production, although the general picture is dispiriting. In the free market, such suppliers gain their share simply through lower costs.
In such a situation, European producers find themselves between a rock and a hard place: on the one hand they are being squeezed out by steel from abroad and on the other by the EU's insistent green agenda, which leaves them no chance to be competitive. Apart from growing production costs, the steel-producing sector has started to encounter challenges linked to sustainability and requirements to protect the environment. Europe is committed to environmental transformation and reducing greenhouse gas emissions, and in this context in particular, green hydrogen has become a key focus of attention.
Green technologies
Steel production typically includes two main stages: producing iron and iron ore and then transforming iron into steel. In the direct production of steel vast amounts of carbon monoxide gas and energy are used for smelting, which are obtained predominantly from coal. Without going into the technical details, decarbonizing steel production entails coal being replaced by something else, for example by methane (which reduces the carbon footprint of production) or hydrogen (which virtually eliminates it).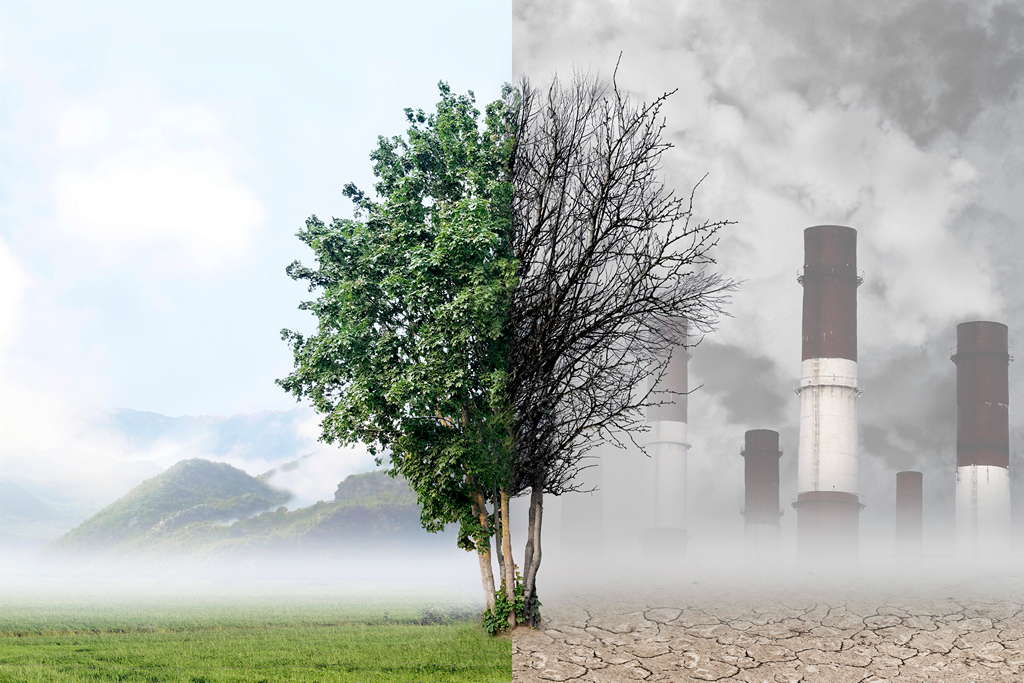 Adobe Stock: 399752812
Unfortunately, the environmentally friendly type of production is currently neither profitable nor competitive. This is not even just about the technologies. If ThyssenKrupp wanted to produce as much steel – around eleven million tonnes a year – as is currently produced in the four blast furnaces in Duisburg, four times as much environmentally friendly electricity as is consumed by the city of Hamburg would be required. This electricity would then need to be used for producing green hydrogen using electrolysers.
The potential hydrogen transformation of steel production faces several specific problems, namely the lack of a clearly formulated legislative framework, a lack of infrastructure and the limited availability of low-carbon hydrogen.
Hydrogen
The European Union and Germany's plans to use green hydrogen in steel production are creating interest, however there are fears about its effect on growing costs. Apart from this, there are technical difficulties linked to integrating hydrogen into steel production processes as well as doubts about the necessary volumes of green hydrogen being available. According to the models currently being considered, hydrogen will currently automatically increase the cost of the steel produced. At the present moment, a tonne of steel costs around €400, of which around €50 is accounted for by expenditure on coal. Replacing this coal with hydrogen will require approximately €180 for the hydrogen at today's best prices (€3.6 per kilogramme), which will increase the total cost of a tonne of steel by a third.
This does not take investment in infrastructure into account. In ThyssenKrupp's region, there are currently only two medium-sized pipelines that could supply hydrogen and the longest is only 240km in length. "We're really dependent on a pipeline to get hydrogen to us," explained Bianca Wien Prado of ThyssenKrupp in an interview. "We don't have the land enough to construct the amount of renewable electricity that we need to really provide the amounts of renewable hydrogen that we envisage," she said, adding that pipelines are "crucial for us to achieve these decarbonisation projects."
When hydrogen production is entirely based on intermittent renewable energy sources such as sun and wind, a significant volume of storage facilities is required. Although the underground storage of hydrogen in salt caverns is an effective solution in principle, underground salt formations are not evenly distributed around Europe and several such storage facilities would be required for each steel plant.
Eurofer has also calculated that achieving decarbonization targets by 2030 will require two million tonnes of green hydrogen as well as 75 TWh of renewable electricity. All this represents 165 TWh of electricity in 2030, of which 93.3 TWh are needed for hydrogen production using electrolysis. For comparison, this represents about double the electricity consumption of Belgium in 2022.
According to expert assessments, the European steel industry will have to invest at least €100 billion to make steel production from iron ore environmentally neutral. In this case, global sales in a competitive market become much harder. The European Union is therefore considering appropriate protective mechanisms within its green policy. As a result, this will place a heavy burden on the pockets of taxpayers.
What could be the consequences of the high price of steel? As we have seen, expensive steel will impact several major sectors at once. Thus the construction sector will have to use more timber and the automotive industry will probably have to use more aluminium.
Is partial deindustrialization inevitable?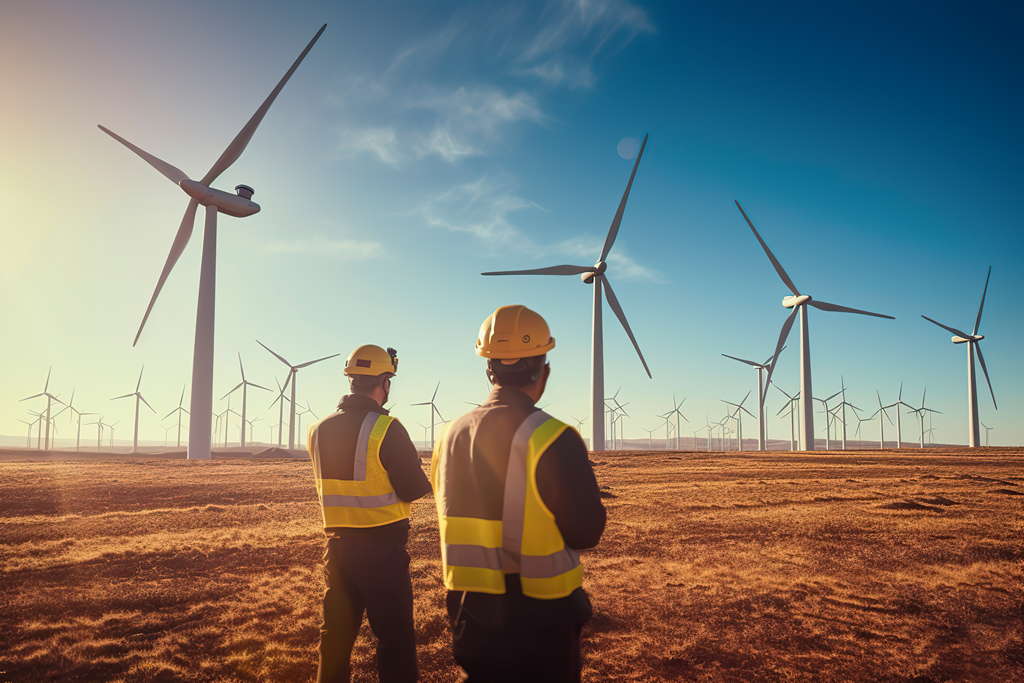 Adobe Stock: 605910817
As the largest steel producer in Europe, Germany is under particular pressure from today's green agenda. The snag with the hydrogen issue is that green hydrogen based on renewable energy is produced more cheaply virtually everywhere other than Germany – for instance in Scandinavia, North Africa and the countries of the Persian Gulf. In all these regions it is possible to build cheaper and more efficient electrolysers and at the same time produce an almost endless amount of green hydrogen (naturally, once cheap and scalable technologies are available).
In these regions it will therefore be possible to produce more or less "green" iron and then export it to the Germany and the rest of the EU. In this way, upstream production in Germany dwindles. It is impossible to stop this partial deindustrialization. However, downstream production is the key to Germany remaining in the sector and preventing the regions of North Rhine-Westphalia, Lower Saxony and Saarland turning into a museum of the steel industry's former glory.