Copyright: Adobe Stock / Nr. 484494864
The military conflict in Ukraine that began in February and the extensive sanctions against Russia that have been introduced following this have led to a volte-face in the European Union's energy policy.  Under pressure from both external partners and its internal political elite, the EU has declared that it is prepared to abandon Russian gas, oil and coal completely by 2027. 
This is despite the fact that for half a century it has been partnership in the energy sphere specifically that has formed one of the most solid foundations of relations between Europe and the USSR and subsequently Russia, even at times of serious political crises.
This time it is not just Poland and the Baltic countries that have been the strongest supporters of a forced reduction in dependence on Russian energy but Germany, a pillar of European cooperation with Russia.  From the middle of the 2010s it was precisely partnership on energy that slowed the deterioration in Russian–German dialogue: diplomatic and economic battles over the Nord Stream 2 pipeline were a rare subject in which Moscow and Berlin worked together, opposing the position of the US and a number of EU countries. 
But not this time. Germany now plans to reduce imports of oil from Russia by half by the middle of 2022 and also to reduce the proportion of Russian gas it buys to 30% by the end of the year compared to the current 50%.
Other EU countries have announced an even hastier abandonment of Russian energy. According to statements from Sofia, in theory Bulgaria does not plan to extend its contract with Russia's Gazprom which expires at the end of this year. Poland has announced a similar decision.
Europe faces the very difficult task of reorienting its oil and gas imports from east to west.  Josep Borrell, the EU's High Representative for Foreign Affairs, believes it will be possible to reduce reliance on Russia for energy by diversifying supplies, increasing energy efficiency, and expanding the share of renewable energy. 
In turn, German Chancellor Olaf Scholz has also voiced decisive measures for diversifying energy supplies.  It is intended that Germany will become carbon neutral by 2045. The development of an infrastructure for renewables and the construction of two LNG terminals will be key.
Europe wants to ensure diversification of supplies by purchasing liquefied natural gas from the United States, Qatar, Norway and African suppliers. It is clear that the United States will play a leading role in filling the European energy market and over the last few months it has been massively increasing its gas supplies to Europe. The Americans have already long been doing everything possible to substantially restrict Russia's position in the European gas market and undoubtedly it is precisely they who are proving to be the main if not the only beneficiaries of the current situation.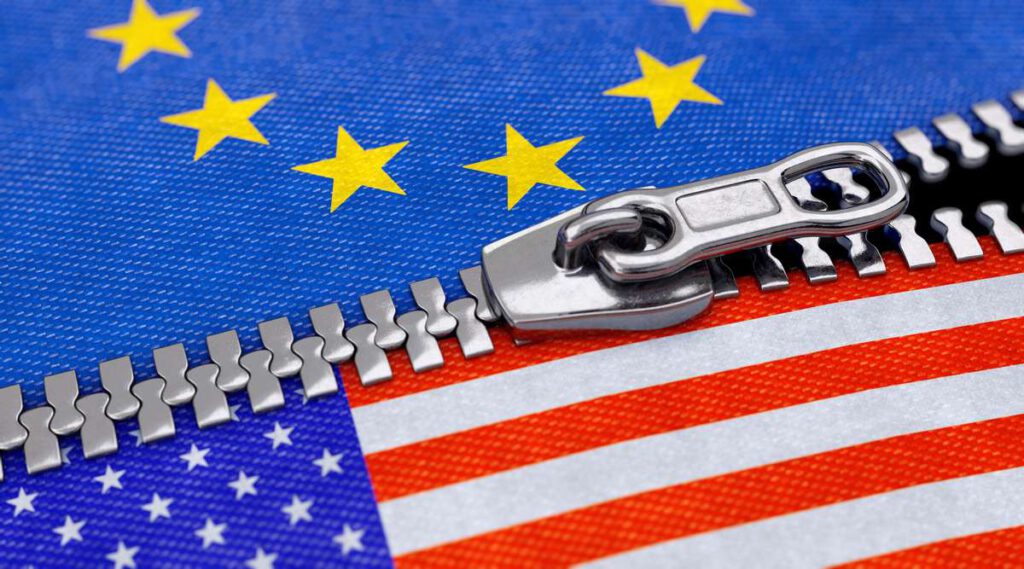 Washington is counting on the fact that while the EU will where possible accelerate the green transition, Russia will fade into the background and European countries will utilize the potential of America's oil and gas industry.
However, experts are unanimous in warning that the European Union's new energy policy of moving away from Russian supplies and replacing them with American LNG as well as renewable energy can only be implemented in the long term, if at all.
In order to obtain liquefied gas from the US and other countries, the European Union will have to create a new infrastructure for receiving LNG virtually from nothing and organize a unified supply system. For now, regardless of average European provision of LNG terminals, in central and eastern Europe in particular, there are not enough of them. But even Germany, which is considered the largest European gas market, has not yet established its own LNG terminals. 
All supplies to the country come principally from terminals in neighbouring Belgium and Holland.  Germany has been developing plans to build terminals since 2018 and it was planned to build four LNG installations, namely LNG Terminal Wilhelmshaven, German LNG Terminal, Rostock LNG, and LNG Stade.  However, market conditions have proved to be too difficult to realize such projects.
Thus, the Wilhelmshaven terminal, which was intended mainly for the import of American LNG, demonstrated its unprofitability. 
It has now been decided to revive plans for building the terminals in order to receive not only gas but green hydrogen. 
But for now, one must speak of the prospects of achieving "green" supplies with a great degree of caution, since the logistics for transporting green hydrogen and the potential for storing it and its transportation within the country, as well as its high cost, make long-term plans very difficult. 
One can therefore only guess at what price Germany and the European Union will achieve this diversification of energy supplies.
It is doubtful whether the European Union's bet on the fast development of green energy will be justified. The "green transition" in Germany in particular has presupposed a transitional stage until alternative energy sources reach the necessary level of production capacity. As even the most radically inclined environmentalists saw it, the switch away from Russian gas was meant to be a prolonged process taking at least ten to fifteen years, rather than an instant action.
The German government was planning to use natural gas during this period, mainly through a growth in supplies from Russia via the Nord Stream 2 pipeline. 
However, with the advent of the war in Ukraine, the pipeline project has been frozen for a long time to come, if not permanently.  So how can Nord Stream 2 capacity now be replaced?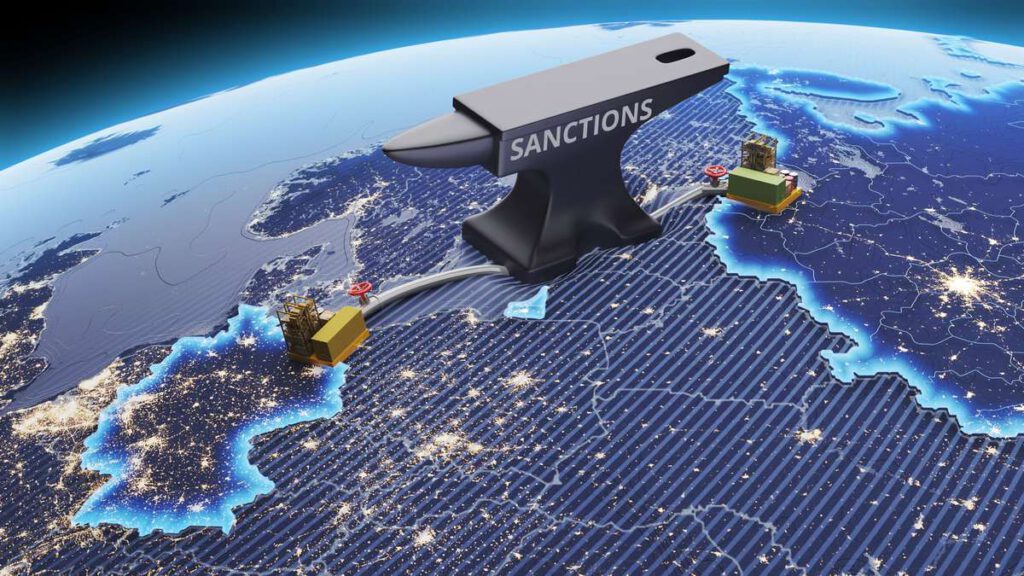 For now, the main supplier of LNG to Europe other than the United States is Qatar. But here too Europe's plans to free itself from reliance on Russian energy resources are threatened with deadlock. In 2020 Qatar sent around 27 billion cubic metres (bcm) of LNG to Europe. At present around 16-17 bcm of Qatari LNG have not yet been contracted for and these volumes could go to the EU, including Germany. 
However, Qatar does not possess a large quantity of tankers. 
Furthermore, even in the most favourable scenario, supplying over 15 bcm of LNG to Europe would take at least six months. 
Apart from this, in the current market conditions Europe will inevitably have to compete over prices with the traditionally premium market of the Asia-Pacific region.
Meanwhile, global prices for gas and oil are already setting new records. At the beginning of March, gas futures contracts were being traded at $3900 and the price of a barrel of oil exceeded $120.  
Russian energy minister Alexander Novak claims that the consequences of abandoning Russian oil could be catastrophic for the global market and that the price of a barrel of oil could increase to $300. 
If Novak is laying it on thick, then it is not by very much. In a report by experts at the firm Rystad Energy, analysts forecast a growth in Brent crude prices to $240 per barrel by summer 2022.
As would be expected, the western energy market fears the prospect of a shortage in supply linked to sanctions against Russia and the embargo against supplies of oil and petroleum products from Russia introduced by the US. 
These fears are justified. 
Brussels' declared course of moving away from Russian energy could lead to a shortage of oil and gas for consumers in the West and consequently to price shocks.  
The sharp rise in energy tariffs for consumers is only making the energy crisis worse. German firm Gasag has already announced a growth in tariffs for the new heating season: from May 2022 its gas price will increase by 26%.
Unlike Britan and the United States, it is specifically the EU that is bearing the most serious losses and expenses. These are linked to a break in numerous trade and economic links with Russia. 
Thus, as the findings of analysis by the European economic and fiscal research network EconPol Europe demonstrate, giving up energy supplies from Russia could cost Germany up to 3% of its GDP.
Andreas Peichl, an expert from the network, notes that expenditure on ending the import of Russian energy sources will be "significant, considering that the coronavirus pandemic has cost around 4.5% of German economic production." According to him further economic slumps and shocks cannot be ruled out. Furthermore, a significant part of industry has not yet recovered from the effects of the pandemic, he points out. 
The assessment of Karen Pittel, Director of the Center for Energy, Climate and Resources at Munich University, is that energy prices for households and businesses could increase so sharply that it will be necessary to "take targeted measures to support particularly affected industries and social groups."
Germany is where the most active warnings are being made against hurried steps to introduce a complete embargo on importing Russian gas and oil, which could lead to a growth in energy prices in Europe. 
The Germans' caution is understandable:  Germany relies on Russia for almost 50% of its gas supplies, for 45% of its coal supplies and for 35% of its supplies of oil.
Thus Michael Kretschmer, Minister President of Saxony, has called for an embargo not to be introduced. Otherwise, according to him, security and stability in the energy market could end up under threat. "A blockade of gas supplies should be ruled out as a means of pressure in this conflict on both sides," he stated. 
Kretschmer explained that mere speculation about the possibility of an embargo had already led to a jump in prices in commodity markets. "The price shock is affecting consumers but first and foremost it threatens companies and jobs," he said.
For her part, economist Monika Schnitzer has emphasized that a ban on supplies of Russian gas could lead to a recession. "We can withstand this winter, which has been mild and is almost over, without gas from Russia," she said. "But it will not be possible to guarantee gas supplies for industry without Russian gas," she warned. "Prices for energy could grow further and there is a risk of this leading to a recession," she believes.
Michael Harms, Executive Director of the German Committee on Eastern European Economic Relations has highlighted that the Committee supports the measures adopted by the international community in response to Russia's invasion of Ukraine but also calls on the federal government not to take the decision to end supplies of Russian gas: a statement by the committee states that "sanctions against supplies of Russian gas will become a substantial challenge for Germany's energy supply. Stopping supplies of gas in the short term would place supply to households and whole branches of industry under serious threat."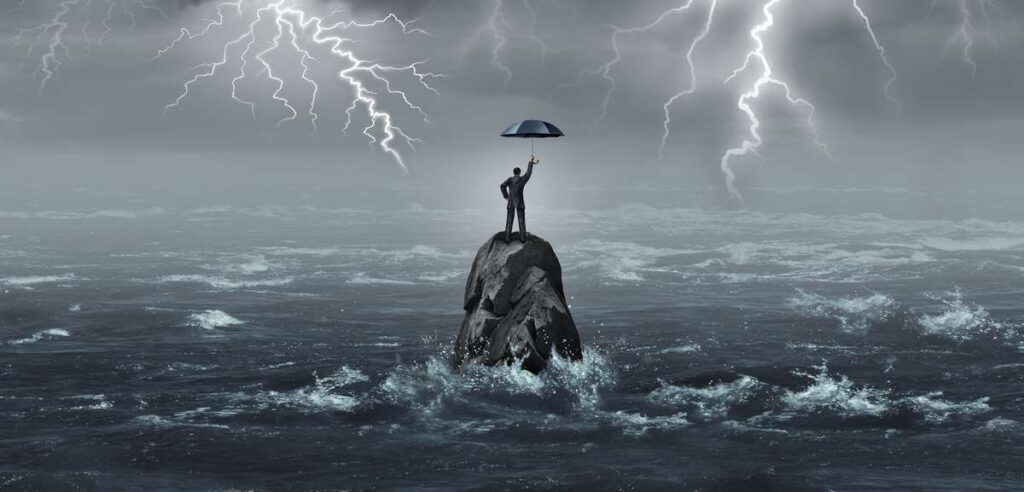 There is a realization in Germany not just that neither households nor the economies of most European countries will be able to survive without Russian gas but also that Russia has been a reliable supplier since Soviet times. 
It has been a partner that has fulfilled its obligations despite all political turbulence.  Robert Habeck, German Minister for Economic Affairs and Climate Action, also recently made this point. Even now Russian gas continues to flow to European consumers without interruption, including through the pipeline that passes through Ukrainian territory, and contracts are being executed in full.
Moscow has made just one emotional and ill-considered statement in response to the freezing of Nord Stream 2, threatening to impose an embargo on the flow of gas through Nord Stream 1, which is fully loaded. 
However, such threats will undoubtedly remain just words, since Russia is no less interested in supplying its energy to Europe than Europeans themselves.
Experts note that things have developed historically in such a way that Russian energy exports to the West have always remained unaffected by political crises in relations. 
A prime example of this was an agreement between the USSR and West Germany on supplies of gas to western Europe from fields in Siberia that was signed in 1970. The agreement was signed only two years after the notorious events in Czechoslovakia in 1968. However today, more than fifty years later, no one would be prepared to say whether economic expediency will once more prevail over political sensibilities.